Chevron Blanket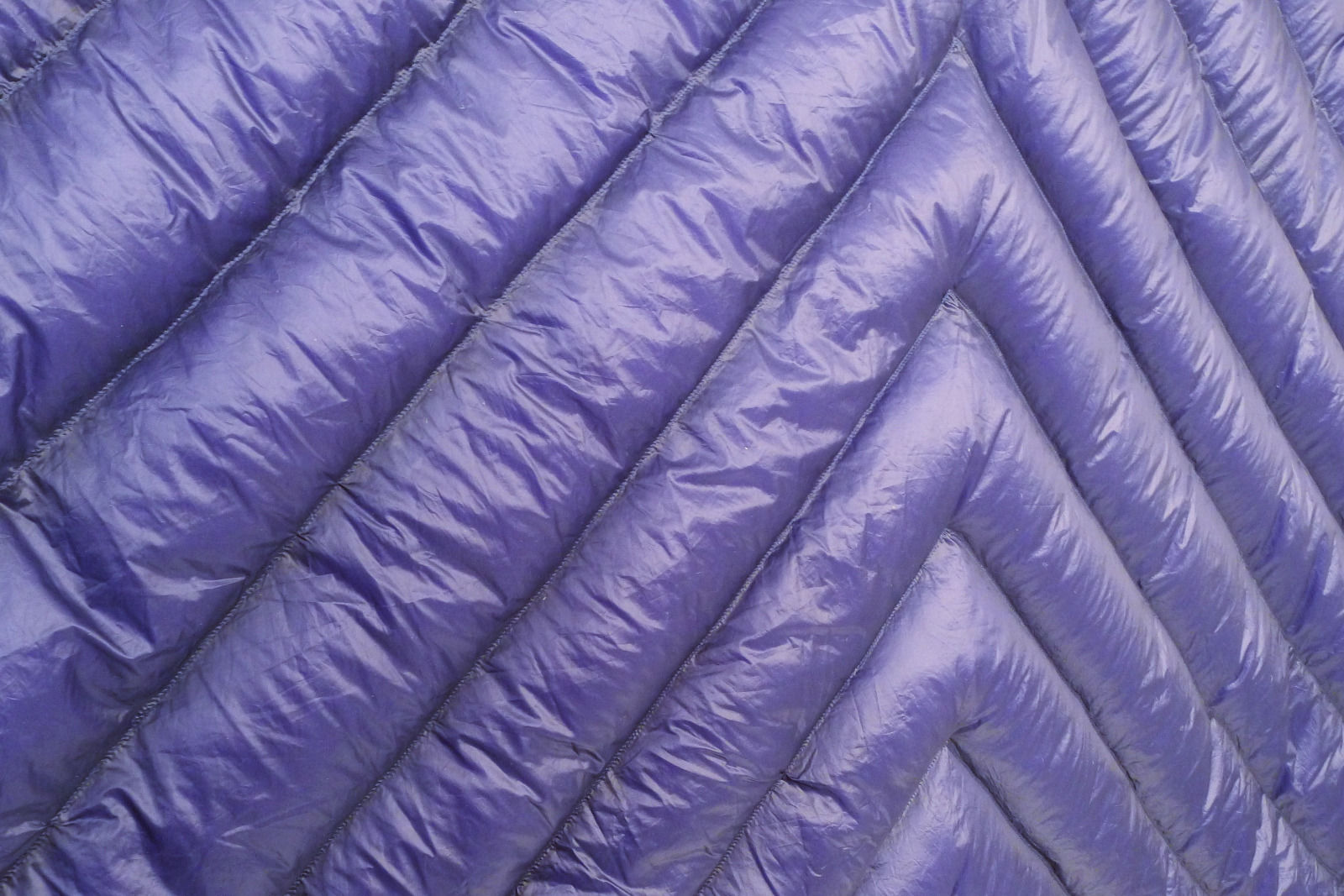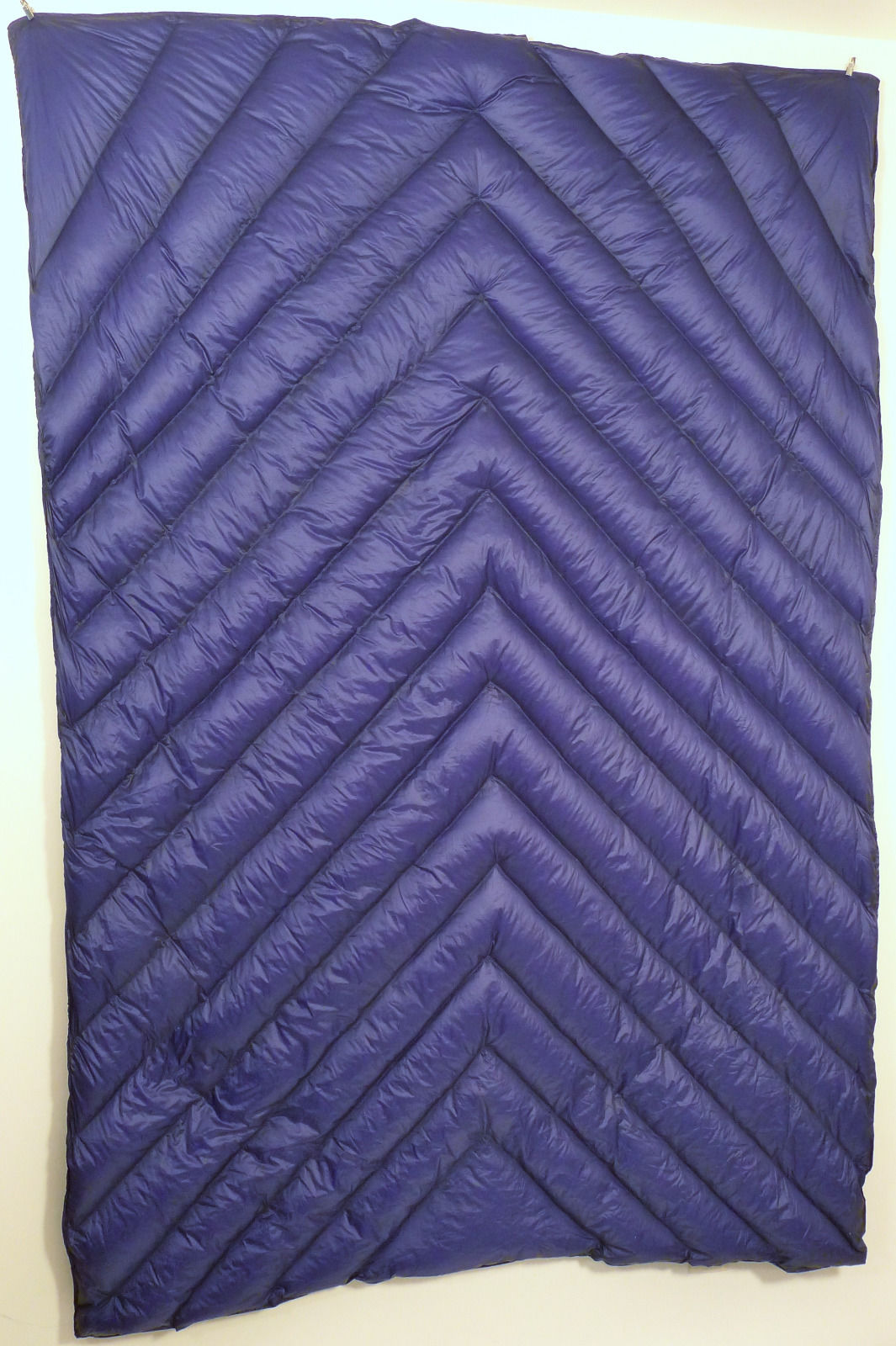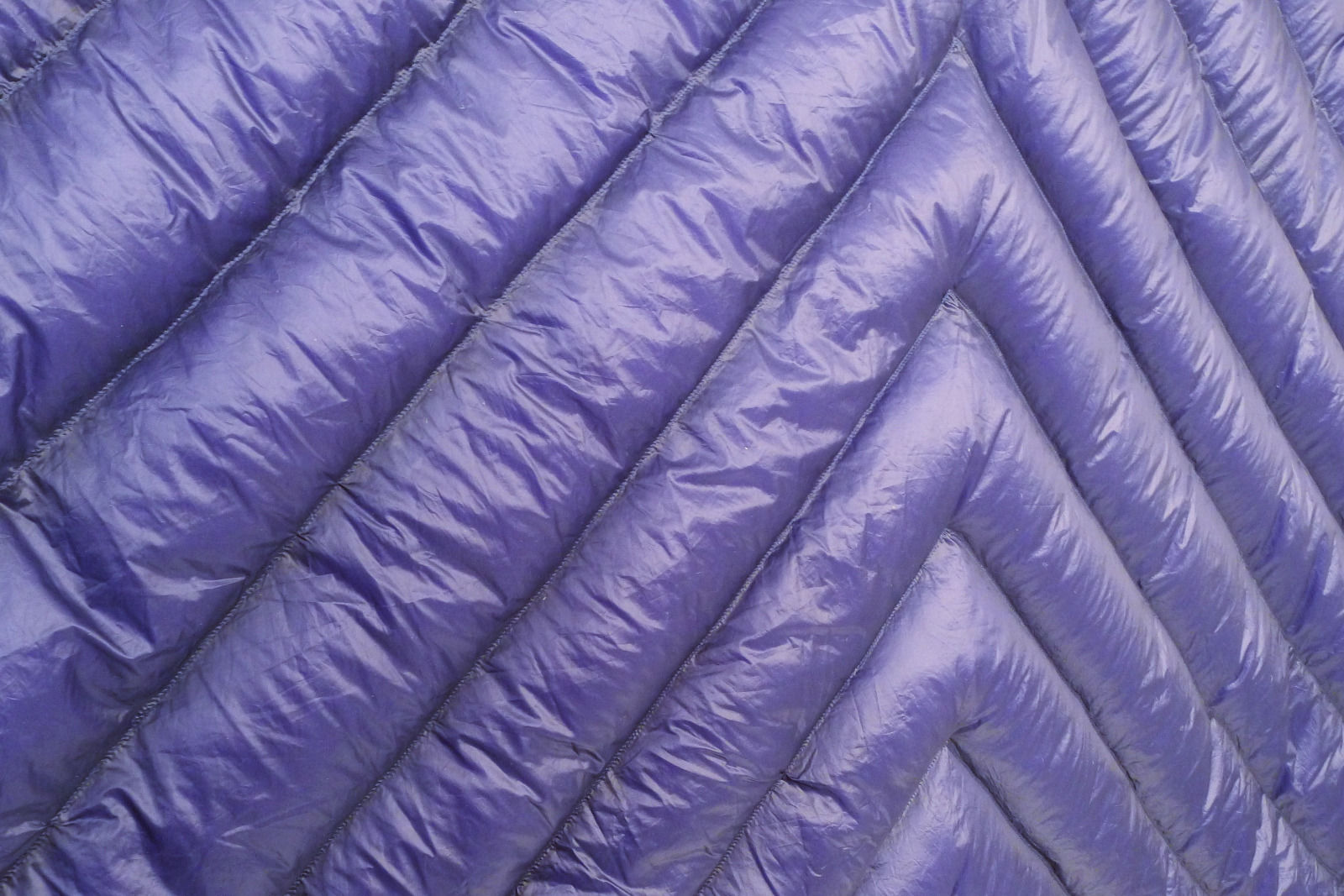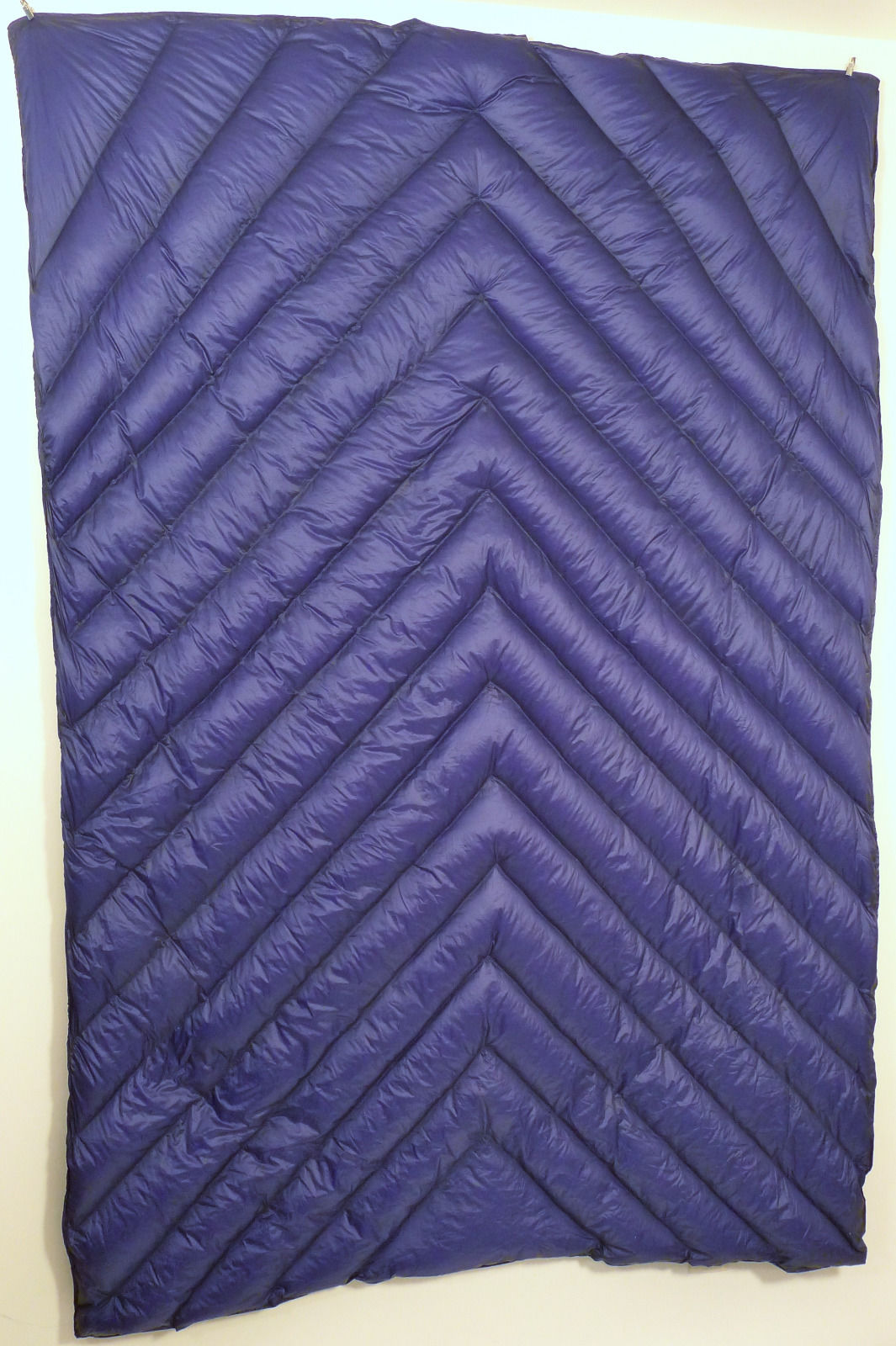 Chevron Blanket
Weight: 11.3oz
Size: 80" x 54"
Fill: 800+ FP Goose Down
Temperature Rating: 50°F / 10°C

Our chevron blanket is a simple, comfortable and remarkably versatile solution to a simple but potentially uncomfortable situation. The basic rectangular shape adapts itself to many positions of wear, like your favorite throw blanket or military poncho liner but much warmer, much lighter, and much more compact. On warm weather trips you don't overheat the way you would with an enclosed sleeping bag. If the weather turns cooler than expected, the chevron blanket is large enough that most people can bury themselves in the folds of down. The chevrons prevent down from shifting, but by sweeping your hand along the baffle you can move down away from the center to make the blanket cooler, or more toward the center to make it warmer. We have used the blanket in temperatures around the mid-40s and been comfortable. Hand-made in Michigan, USA.
PLEASE NOTE: Our blankets are fresh off the grill... We make them when you order them. Please allow up to two weeks for delivery.