Seat Belt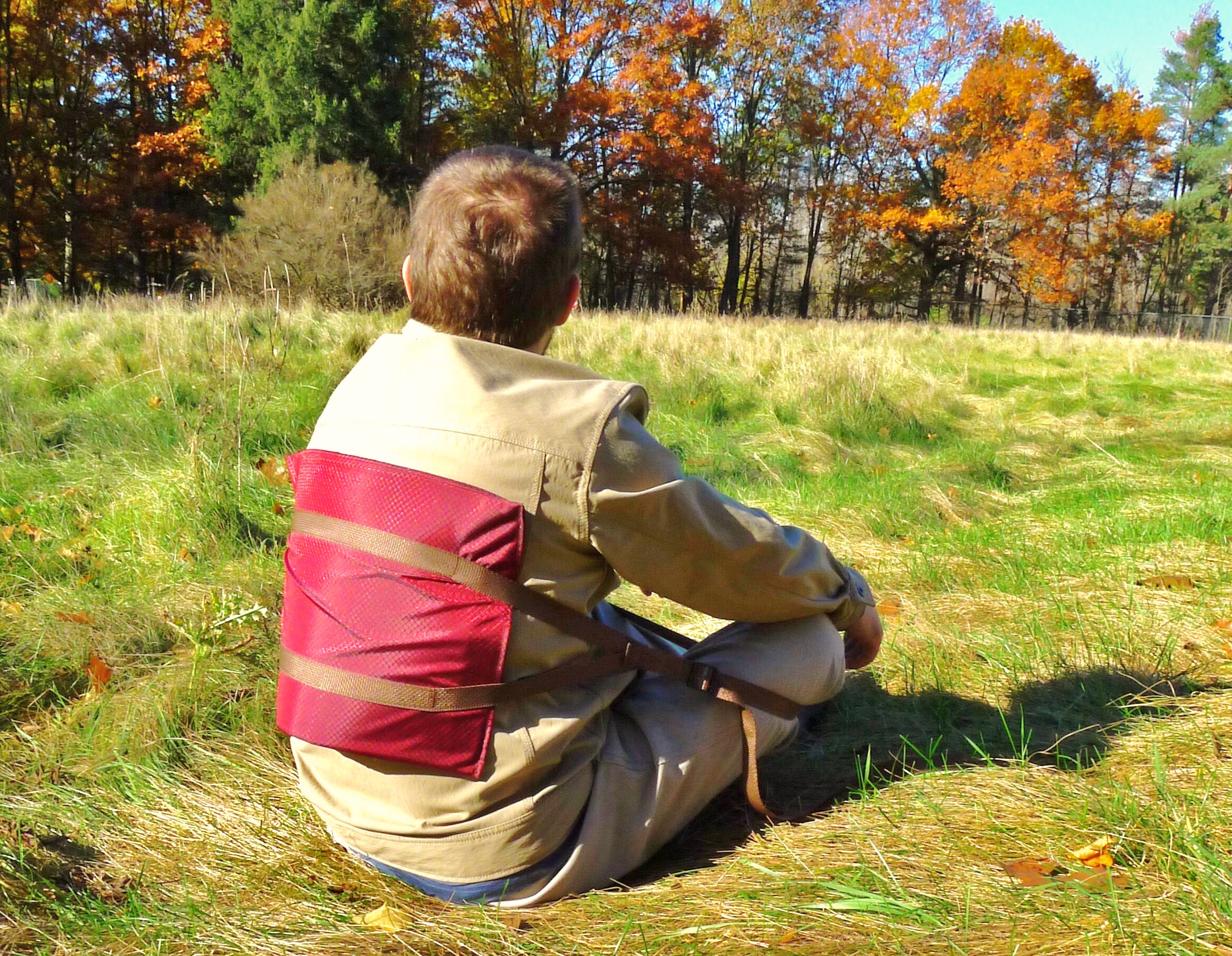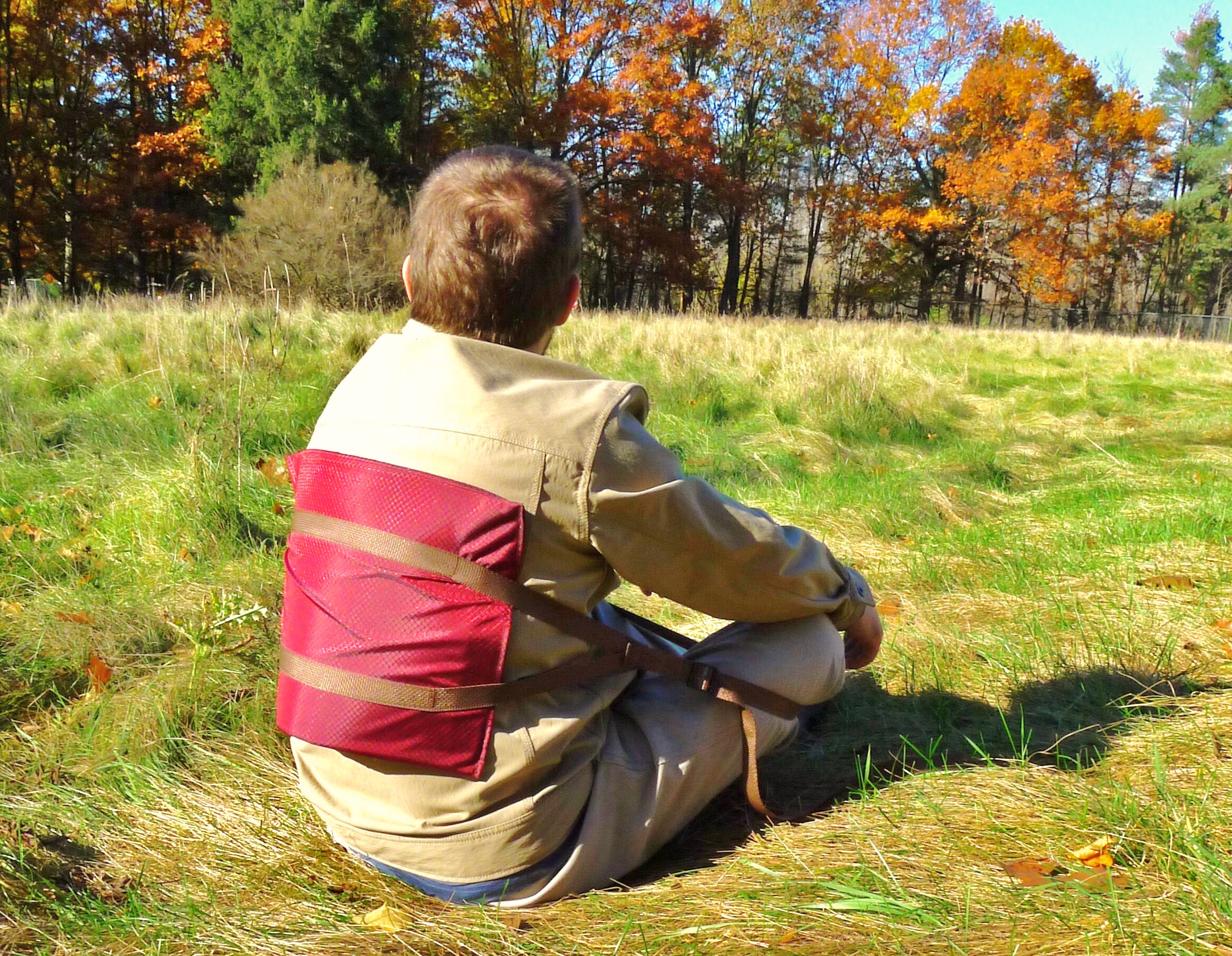 Seat Belt
Our Seat Belt is designed for anyone who finds themselves wishing for some seated back support on the trail... if you've ever found yourself casting a glance around for a tree trunk or a rock formation curved just right, this thing could be your ticket. When people first see one of these they usually seem to arch a quizzical eyebrow and grin... then when they try it out, BOTH eyebrows arch & the jaw drops a bit, "This is actually really comfortable!"
It's designed to spread support over a broad area of your back by leaning against the strap. The high and low strap are immediately backed with a semi-rigid sheet to disperse any pressure points, and 3/8" foam gives you some padding. You can adjust the strap to any length, but most people seem to start by wearing it over the knees. Of course, you can use it on one knee, or even loosen the strap far enough to use your feet as the counterbalance.
Even better, the Seat Belt works great as a simple sit pad if you find a soggy log that looks otherwise comfortable, or perhaps you find yourself wishing for a bit of cushion on your canoe seat. (We've even wrapped the strap around a gunwale of the canoe for some lazy evening paddling!) As for hitting the trail, the Seat Belt makes a great compression panel or pack lid... we just set the padded part on top or bottom, wrap the strap around the other end, and cinch (awesome for holding a water bladder firmly in place on top of your pack).
6.74 ounces
400D x 300D Nylon/Poly Diamond Ripstop
Color: Chili Dirt
[The Seat Belt is the red & brown assembly on the gray pack pictured. Pack not included. Check out the Youtube video!]